---
Stuart Booth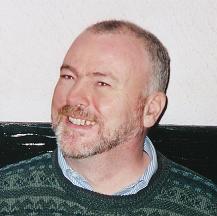 Stuart Booth is a powerful singer of traditional style songs and a forceful player of the Bodhran. His music has a strong Irish influence but it varies from old English ballads through to songs associated with the emerging tradition of the new South Africa.
---
Pete Burnham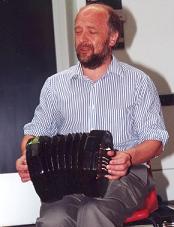 Pete Burnham is a very popular, seasoned performer with a huge repertoire of songs. He sings both acappella and accompanies himself on octave mandola, guitar or concertina. He regularly teams up with other singers, usually contributing a strong harmony to the proceedings. One such collaboration with Sheila Mosley has recently borne fruit in the form of a CD called "A Conflict of Harmonies". Pete is the owner/compiler of the "Leicester Folk Diary" web site. His travels around the clubs delivering the magazine must make him one of the most widely travelled people on the local folk circuit. Pete has also teamed up with Bill Wilkes to form Wilbur Promotions, and are now presenting a number of concerts at the Y Theatre in Leicester.
Pete's Leicestershire Folk Music and Song pages
Leicestershire Folk Diary
Wilbur Promotions
Pete Burnham and Sheila Mosley
CD - A Conflict of Harmonies
---
Lyn Cooper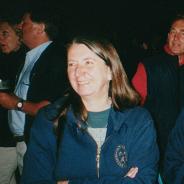 Lyn Cooper is a singer, songwriter and good all round musician who is well known on the local folk scene. She is equally at home performing her own well crafted numbers, singing unaccompanied traditional songs or providing the harmonies for other singers. She is a sensitive guitarist, a fine English Concertina player, and isn't half bad when performing on the whistle. She is the leader of the Navigation Band and sometimes performs as part of an informal duet with Martin Tabraham. And if that wasn't enough she also dances with Anstey Royale Chalfont North-West Morris team.
Anstey Royale Chalfont
The Navigation Band
---
Bob Crosby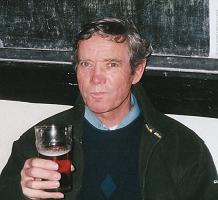 Bob Crosby is a fine singer of traditional song, usually performing them unaccompanied. He is predominantly known as a shantyman but he also turns in the occasional ballad and the odd humorous song. Bob is a stalwart of the Everard's Anstey Old Original Cotswold Morris side.
Anstey Morris Men
---
Tony Jalland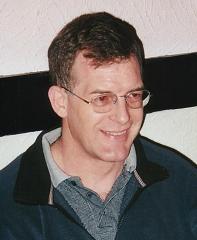 Tony Jalland is a much admired singer who usually accompanies himself on the guitar. He learnt his craft with a folk band in the seventies but now performs as a solo act. His sensitive style and melodious delivery have made him a firm favourite at both the Seagrave Folk Workshop and the Swan in the Rushes Folk club.
---
John MacDonald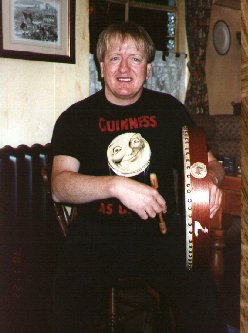 John McDonald is a raconteur who has a huge repertoire of songs that extends from the likes of the Beatles and Donovan through to the traditional songs that he grew up with in his native North East. He often accompanies himself on the mandola and his skill on the Bodhran is second to none. John is the front man of the Geordie / Irish band Canny Craic and is also well known locally as a caller at barn-dances, often appearing with another of his groups the Moonshine Ceilidh Band. John is one of the unsung heroes of the folk world. He started the folk workshop at the White Horse in Seagrave on a Thursday night, a session that has both introduced many people to the world of folk music and given many the confidence to perform in public. John and his partner Isobel now run the South Leicester Folk Workshop which meets in Blaby on a Tuesday evening. John and Isi also run the Counties Folk Agency.
---
Phil Preen
Phil Preen is an enthusiastic supporter of all things traditional. His portfolio of songs varies from the traditional to the humorous. He plays the whistle, anglo concertina, bodhran and spoons. Phil received a xylophone for his 40th birthday but we've not seen him play it out yet. He is a member of the Bang on the Wall Ceilidh Band and dances with Everards Original Anstey Morris Men and Sergeant Musgraves Dance.
Phil's Home Page
Anstey Morris Men
Sergeant Musgraves Dance
The Bang On The Wall Band
---
Martin Tabraham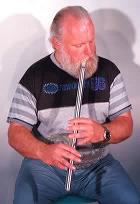 Martin Tabraham is a wonderfully lyrical singer, accomplished guitarist and imaginative player of various whistles. He also plays English Concertina, can squeeze a decent tune out of the Scottish lowland bagpipes and can often be heard harmonising on the choruses when other singers perform. His material ranges from the English and Celtic tradition through French dance tunes and Richard Thompson numbers to the blues. Martin is a well established performer who often appears solo around the local folk clubs, he is a member of the trio Wheezle, he plays with the Navigation Band and sometimes teams up with Lyn Cooper for the occasionally number.
---
Steve Tunnicliff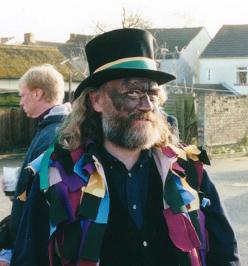 Steve Tunnicliff is a man steeped in local tradition. He is an eloquent singer who is equally at home with pithy ballads and bawdy music hall numbers. He plays melodeon and fiddle for both New St. George and Rutland Morris teams as well as dancing with both sides. Every year around Plough Monday, the bearded figure of Steve can be found in local pubs clad in a flowery dress and hob-nail boots as he plays the outrageously funny "Dame" in the Long Clawson mummers play; a small part of our past that Steve has been instrumental in researching and reviving.
New St. George Morris
Rutland Morris Men
---
Martin Wildig
Martin Wildig is a great melodeon player and consummate fiddler. He leads the Bang on the Wall Ceilidh Band, is a member of the highly acclaimed Mortimers Morris Band and was until recently the "musical director" of Anstey Royale Chalfont's North-West Morris Band. Martin now also plays for the band of Sergeant Msugraves Dance. Martin's repertoire extends from English dance tunes through the celtic tradition to French dance music. His uncompromising, lively, driving style has made him the toast of many a pub session.
Martin's Home Page
Mortimers Morris
Anstey Royale Chalfont
Segeant Musgraves Dance
The Bang On The Wall Band
---
Jacky Lockley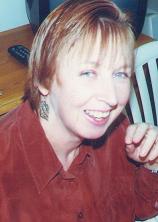 Jacky Lockley is a born performer and singer of unaccompanied songs. Her roots are firmly anchored in the tradition but she is also an excellent exponent of music hall numbers. She has a strong interest in ancient customs, folklore and ritual dance and is a member of Anstey Royale Chalfont North West Morris team. Jacky is also part of the acappella harmony group "Young no More" along with Nic Burdett and Vic Simpson.
Anstey Royale Chalfont
Young No More
---
Bill Wilkes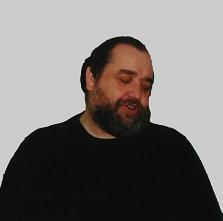 Bill Wilkes is a thick skinned Brummie who can always be relied upon to sing (whether you want him to or not!). Once he starts singing, it is a rare audience, in or out of folk clubs, whose attention is not immediately grabbed by his wonderfully deep, rich, powerful voice. His sensitive interpretation and delivery has earned him the respect of many other singers and he is in his element when leading the assembled congregation in a chorus. He is also a born organiser, without whose drive and enthusiasm the Grand Union project would have remained a bright idea at the bottom of a pint pot. Bill has also teamed up with Pete Burnham to form Wilbur Promotions and are now presenting a number of concerts at the Y Theatre in Leicester.
Wilbur Promotions